24.03.2023
Harry Klein Clubnacht mit MCMLXXXV, Benna, Nastasia & Raumzeit
Clubnight w/ MCMLXXXV (Herrensauna)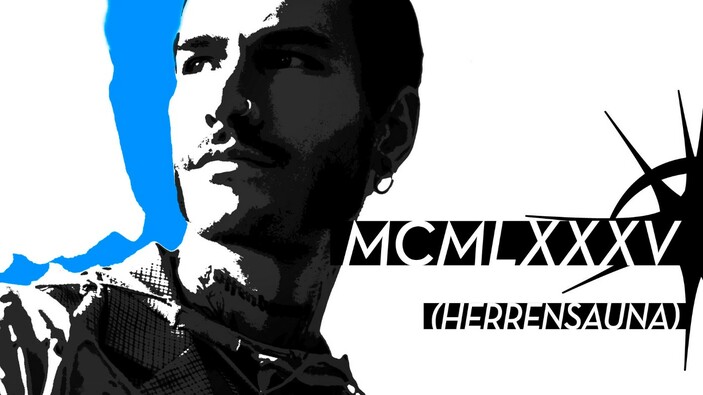 Harry Klein
Timetable (Music)
22.00 Uhr

Benna (Harry Klein | Sendling | he/him | Techno)

01.30

Uhr

MCMLXXXV (Herrensauna | Berlin | he/him  | Techno

)

04.30

Uhr

Nastasia (Munich | human | Techno)
Timetable (Visuals)
22.00 Uhr Raumzeit (Harry Klein Visuals | he/him)
Künstler*innen
MCMLXXXV
After his brilliant All Night Long set in November, we have invited MCMLXXXV again to play a 3 hour set at our club. He is perhaps best known as a founding member of Herrensauna – the beloved queer party originating in Berlin – but the influence of his curational work resonates much further afield, encompassing the spheres of music, art and fashion with a sincere appreciation of subcultural movements and their associated aesthetics.

Benna
We are looking forward to a legendary night, together with Benna (Harry Klein)
Nastasia
and Nastasia  (WUT/ KBAC) as support.
Raumzeit
NO SPACE FOR SEXISM, RACISM, HOMOPHOBIA, TRANSPHOBIA & VIOLENCE! HARRY KLEIN IS A SAFER SPACE FOR EVERYONE, PLEASE RESPECT THAT!
Please, use the SafeNow App for your connection to the security. 
In order for all of us to have a good memory of the evening, do not hesitate to approach us / others / DJs / staff at the door or guests if you feel that, in whatever form, personal boundaries are being crossed by others. Stay aware and take care of yourself as well as others.
Awareness im Club bedeutet für uns:
Sei offen gegenüber deinen Mitmenschen.
Helfe, wenn dich jemand danach fragt.
Versuche dein Gegenüber zu verstehen.
Melde dich bei uns, wenn du dich unwohl fühlst.
Behandle deine Mitmenschen mit Respekt.
Frag nach, wenn etwas unklar ist.
Vertrauen ist die Basis für unser Miteinander.
Vermeide Worte, die du selbst nicht hören magst.
Einlassrecht vorbehalten.
24.03.2023 - Beginn 22:00

Ende: 25.03.2023 07:00

Kosten: € 10.00/12.00 VVK | € 14.00 Abendkasse

Adresse
Harry Klein
Sonnenstraße 8
80331 München
Deutschland