17.10.2020
Neuzeit Records - Livestream
BINA BEAT • DEXXIS • HUTENBEGER • STEFAN VÖST • TPS NOSTROMO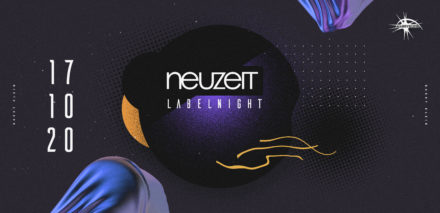 TPS NOSTROMO
***
Liebe Freund*innen, dear friends,
Der Neuzeit Rec. Livestream. Seid gespannt!
Künstler*innen des Livestreams / artists of the livestream:
Bina Beat (music)
Dexxis (music)
Hutenberger (music)
Stefan Vöst (music)
TPS Nostromo (visuals)
Livestream Unterstützung/Support findet ihr auf unserer Website
oder unter
https://www.facebook.com/pg/harrykleinclub/shop/
Ein großer Dank geht an:
Special thanks to:
In München
Münchenhältzamm
Pixolux
Magic-Medientechnik.de
& the artists* who support us unprecedentedly in this matter.
Tune in and stay healthy
PS: video content
https://www.facebook.com/pg/harrykleinclub/videos/
youtube.com/channel/UClvs0tjkJXaGwWhrqM1HFVA
17.10.2020 - Beginn 20:30

Ende: 18.10.2020 01:30

eintritt frei

Adresse
YouTube & Facebook
Sonnenstraße 8
80331 München
Deutschland