07.06.2023
B 4me, Louis EMP, SILSAN, Lazykid, Dean DeVille, Janisha Jones, M!CA, Pasta Parisa & TPS Nostromo
SuperGarryKlein X Rote Sonne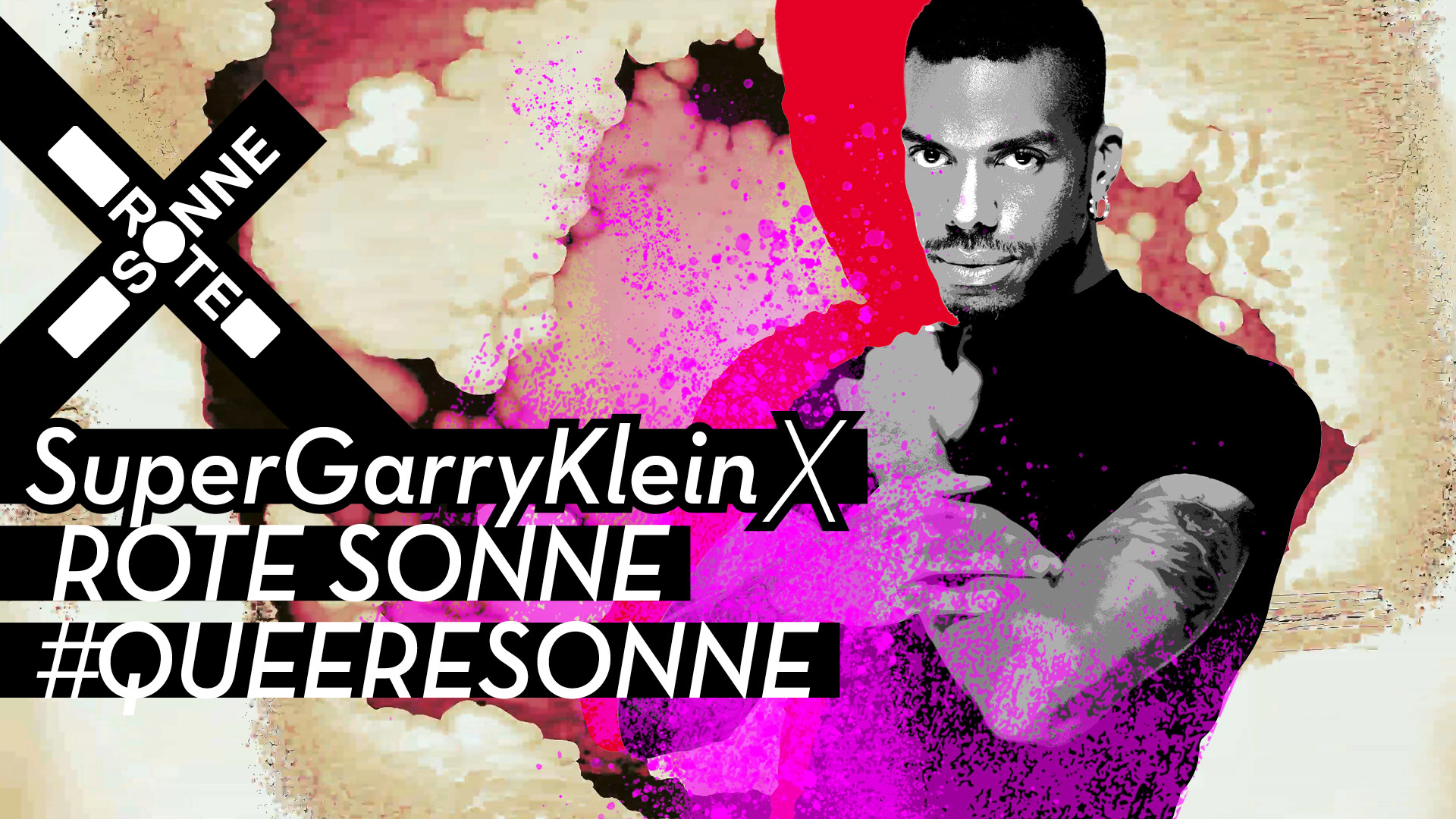 SuperGarryKlein X Rote Sonne
Timetable
music:
22.00 Uhr
Louis EMP (Garry Klein | Perras | he/him | Ambient/Breaks/House/Tech House)
01.00 Uhr
B 4ME (Lovers Munich | he/him | Electronic/Tech House)
03.30 Uhr
SILSAN (Garry Klein | she/her | Techno)
05.15 Uhr
Lazykid (Garry Klein | TeamTURBO | he/him | MelodicTechno/Techno)
show:
00.00 Uhr
Dean DeVille | Janisha Jones | M!CA | Pasta Parisa (Garry Klein | 4x she/her)
visuals:
22.00 Uhr
TPS Nostromo (Harry Klein Visuals | she/her & he/him)
Garry Klein now takes place at Rote Sonne. We are glad and more than happy and feel very welcome at this honored Munich club. Garry Klein X Rote Sonne – Jeden Mittwoch.
Let us be queer, open minded, visible, peaceful and keep gender equality. Garry Klein, the safer space for queer people in Munich. Our high quality electronic music DJs will satisfy your heart and
soul. Feel the bass, dive into the live visuals and never miss the best drag queen or king midnight showtime. On the outdoor floor, you will dance to the hottest pop music. 
NO SPACE FOR SEXISM, RACISM, HOMOPHOBIA, TRANSPHOBIA & VIOLENCE! 
Please, talk to our employees in any cases when you feel not safe. Take care of other people who party with you. Be aware! Bystanders and ally´s are welcome.
Sei offen gegenüber deinen Mitmenschen.

Helfe, wenn dich jemand danach fragt.

Versuche dein Gegenüber zu verstehen.

Melde dich bei uns, wenn du dich unwohl fühlst.

Behandle deine Mitmenschen mit Respekt.

Frag nach, wenn etwas unklar ist.

Vertrauen ist die Basis für unser Miteinander.

Vermeide Worte, die du selbst nicht hören magst.
Einlassrecht vorbehalten.
07.06.2023 - Beginn 22:00

Ende: 08.06.2023 07:00

Kosten: VVK € 10 | Abendkasse € 10 bis 23h, danach € 13

Adresse
Rote Sonne
Maximilianspl. 5
80333 München
Deutschland