16.11.2022
Garry Klein w/ Alicea, Leon Haller, Pasta Parisa & VJ Doublevisions
Garry Klein #garryqueer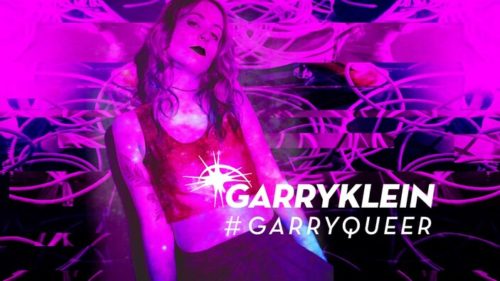 Garry Klein
Timetable Music
22.00 Uhr

Alicea (WUT | Electronic Monster | she/her | music style)

01.30

Uhr

Leon Haller (Garry Klein | Perras | he/him |Techno, House, Trance)
Timetable Show
Timetable Visuals
22.00 Uhr Doublevisions (Harry Klein Visuals | Augsburg | he/him)
Let us be queer, open minded, visible, peaceful and keep the gender equality. Garry Klein, the safer space for queer people in Munich! 
Music: Techno & Pop. 
Künstler*innen
Alicea ist nicht nur Münchens erste Bookerin und seit Mai ein fester Bestandteil der Harry Klein Familie, sondern auch als DJ mit vollem Herzen dabei. Von groovy Techno über House und melodischem Dub Techno bis hin zu düsterem, hypnotischen Techno hat sie ein großes Spektrum an Genres, die sie zu ihrer eigenen Klangwelt kombiniert, wobei sie stets auf Groove und Dynamik setzt. Jedes Mal ein bisschen anders, und doch mit ihrem einzigartigen, erkennbaren Sound!
NO SPACE FOR SEXSIM, RACISM, HOMOPHOBIA, TRANSPHOBIA & VIOLENCE! HARRY KLEIN IS A SAFER SPACE FOR EVERYONE, PLEASE RESPECT THAT!
Awareness im Club bedeutet für uns:
Sei offen gegenüber deinen Mitmenschen.
Helfe, wenn dich jemand danach fragt.
Versuche dein Gegenüber zu verstehen.
Melde dich bei uns, wenn du dich unwohl fühlst.
Behandle deine Mitmenschen mit Respekt.
Frag nach, wenn etwas unklar ist.
Vertrauen ist die Basis für unser Miteinander.
Vermeide Worte, die du selbst nicht hören magst.
Einlassrecht vorbehalten.
16.11.2022 - Beginn 22:00

Ende: 17.11.2022 05:00

Kosten: € 6.00 vor 23:30 | danach € 9.00

Adresse
Harry Klein
Sonnenstraße 8
80331 München
Deutschland