23.11.2022
Garry Klein w/ Noé, Louis EMP, Dean Deville & VJ Doublevisions
Garry Klein #queer_is_diverse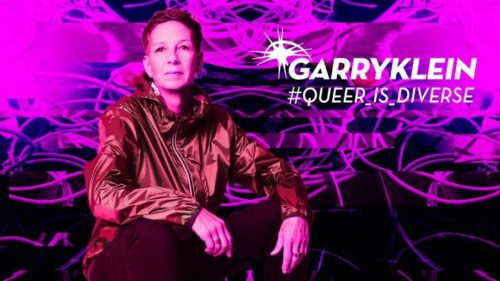 Garry Klein
Timetable Music
22.00 Uhr

Noé (Garry Klein | she/her | House)
01.30 Uhr Louis EMP (Garry Klein | Perras | he/him | House)
Timetable Show
Timetable Visuals
22.00 Uhr Doublevisions (Harry Klein Visuals | Augsburg | he/him)
Let us be queer, open minded, visible, peaceful and keep the gender equality. Garry Klein, the safer space for queer people in Munich! 
Music: Techno & Pop. 
Künstler*innen
Louis EMP
Noé
Dean Deville
NO SPACE FOR SEXSIM, RACISM, HOMOPHOBIA, TRANSPHOBIA & VIOLENCE! HARRY KLEIN IS A SAFER SPACE FOR EVERYONE, PLEASE RESPECT THAT!
Awareness im Club bedeutet für uns:
Sei offen gegenüber deinen Mitmenschen.
Helfe, wenn dich jemand danach fragt.
Versuche dein Gegenüber zu verstehen.
Melde dich bei uns, wenn du dich unwohl fühlst.
Behandle deine Mitmenschen mit Respekt.
Frag nach, wenn etwas unklar ist.
Vertrauen ist die Basis für unser Miteinander.
Vermeide Worte, die du selbst nicht hören magst.
Einlassrecht vorbehalten.
23.11.2022 - Beginn 22:00

Ende: 24.11.2022 05:00

Kosten: € 6.00 vor 23:30, danach € 9.00

Adresse
Harry Klein
Sonnenstraße 8
80331 München
Deutschland