27.07.2022
Garry Klein mit Tanaya Twain, SILSAN, Dean DeVille & Structure
Garry Klein #safetobequeer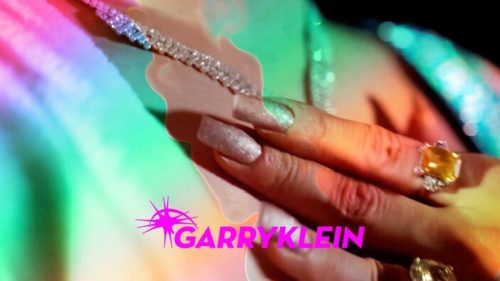 Garry Klein
Playlist
Music
22.00 Uhr Tanaya Twain (WUT | Munich | she/her)

01.30

Uhr

SILSAN (Reload Rec. | Garry Klein | Techno ist Familiensache | Munich | she/her)
Show
00.00 Uhr Dean DeVille (Garry Klein | N.Y. Club | Munich | she/her
Visuals
22.00 Uhr Structure (Harry Klein Visuals | Munich | he/him)
Garry Klein, the safer space for queer people in Munich!
Music: Techno & Pop. 
Künstler*innen
Tanaya Twain
Tanaya Twain is a Munich based DJ and part of the WUT collective. 
Her sound used to be influenced by many visits to Berlin. Now she loves playing her personal selection of deep and driving techno.
SILSAN
As the drummer of various bands she gained her first studio and stage experience.
In her urge to grow as an artist driven by pure bliss and love for sound, SILSAN found her passion in the field of electronic music and techno.
With her residency at the premier spot for techno in Munich, the "Harry Klein" Club, and as a member of  "Techno ist Familiensache"  and her first release at "Reload Records", this spirited artist cannot go unnoticed.
Dean Deville
Structure
NO SPACE FOR SEXSIM, RACISM, HOMOPHOBIA, TRANSPHOBIA & VIOLENCE! HARRY KLEIN IS A SAFER SPACE FOR EVERYONE, PLEASE RESPECT THAT!
Sei offen gegenüber deinen Mitmenschen.

Helfe, wenn dich jemand danach fragt.

Versuche dein Gegenüber zu verstehen.

Melde dich bei uns, wenn du dich unwohl fühlst.

Behandle deine Mitmenschen mit Respekt.

Frag nach, wenn etwas unklar ist.

Vertrauen ist die Basis für unser Miteinander.

Vermeide Worte, die du selbst nicht hören magst.
Einlassrecht vorbehalten.
27.07.2022 - Beginn 22:00

Ende: 28.07.2022 05:00

Kosten: € 5.00 vor 23 Uhr | danach € 8.00

Adresse
Harry Klein
Sonnenstraße 8
80331 München
Deutschland