22.06.2022
Marry Klein Clubfestival w/ GIA, Francesca, P-T2, Dean Deville und VJ Mo!
Garry Klein x DURCH w/ GIA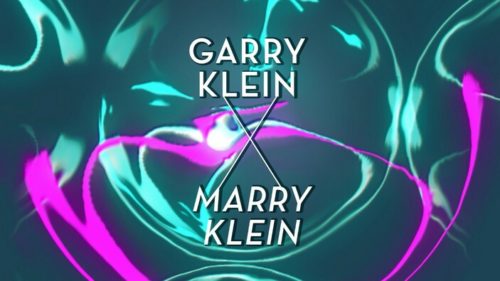 Playlist
Music
22.00 Uhr

Francesca (Kollektiv Bushbash | she/her)

01:00

Uhr

GIA (DURCH | she/her)

03:00

Uhr

P-T2 (WUT | she/they/human)
Show
Visuals
22.00

Uhr Mo

(Harry Klein Visuals | she/her)
DURCH is a queer collective with a clear vision of solidarity and community building. DURCH operates in Tel Aviv and Berlin trying to bring queer people together, building a culture of inclusion, diversity and tolerance. In the tradition of original raves DURCH organizes solidarity events ranging from parties, to art and community events, with the strong belief that raves are a much needed place for people to come together, celebrate their diversity and learn to respect each other. Musically DURCH is eclectic inspired by hardcore, straight forward techno, ghetto and scouse house and 90s acid.
Künstler*innen
GIA
GIA is an artist that cannot be tamed. Her musical expressions vary set by set, and, quite frankly, you never know what you're going to get. As of late, GIA has been delving deeper — exploring new elements and sounds that were not there before. She is dipping her claws into aspects of harsher, noisy techno, gritty breaks with dystopian pads, metallic EBM & electro, and punk-inspired bangers. Her everlasting love for chaos remains clear as she builds and layers tracks to create intensely beautiful moments of rage and power, just to tear it down to simplicity and then forge it back up again.
All in all, through musical performance, GIA vomits her inner life out onto the decks, resulting in ferocious catharsis.
Francesca
Francesca is a Munich based DJ with a deep passion for dark and melodic sounds. As part of Kollektiv Bushbash she organizes outdoor raves in the outskirts of Munich, Bavaria. Her trackrange spreads from downtempo over melodic techno to more driving beats, depending on set and setting.
P-T2
Die Künstlerin hat in unserem Feld wohl schon mehr gesehen und erreicht als die Meisten in einer Lebensspanne – ihr Verständnis der Musik- und Nachtkultur, in der wir uns bewegen, greift so tief, weil sie jeden Aspekt davon selbst gelebt hat – als Gast, als DJ, als Labelhead, als Veranstalterin, als Barkeeperin, als Produzentin, als Clubchefin, als Aktivistin.
Und aus all den Eindrücken, die sie über die Jahre mitgenommen hat, hat sie jene Persona geformt, die jetzt im DJ-Booth Platz nimmt. Ihr Sound? The very best of. Ein Teil Electro, ein Teil Techno, jeder Teil Acid. Mal verspielt, mal Avantgarde, mal auf die Viertel, mal in die Flächen, aber immer auf den Punkt.
The artist has probably seen and achieved more in our field than most in a lifetime – her understanding of the music and night culture in which we move runs so deep because she has lived every aspect of it herself – as a guest, as a DJ, as a labelhead, as an organizer, as a bartender, as a producer, as a club boss, as an activist. And from all the impressions she's taken with her over the years, she's formed the persona that now takes a seat in the DJ booth.
Her sound? The very best of. One part electro, one part techno, every part acid. Sometimes playful, sometimes avant-garde, sometimes on the quarters, sometimes in the pads, but always to the point.
Dean Deville
MO
Mo fliegt gerne quer durch ihren visuellen Tapeten mit ihrem Zauberbesen, tanzt mit der Musik in 4 Dimensionen und erweitert die Nacht ins Universum.
Mo likes to fly across her visual wallpaper with her magic broom, dance with the music in 4 dimensions and expand the night into the universe.
NO SPACE FOR SEXSIM, RACISM, HOMOPHOBIA, TRANSPHOBIA & VIOLENCE! HARRY KLEIN IS A SAFER SPACE FOR EVERYONE, PLEASE RESPECT THAT!
Sei offen gegenüber deinen Mitmenschen.

Helfe, wenn dich jemand danach fragt.

Versuche dein Gegenüber zu verstehen.

Melde dich bei uns, wenn du dich unwohl fühlst.

Behandle deine Mitmenschen mit Respekt.

Frag nach, wenn etwas unklar ist.

Vertrauen ist die Basis für unser Miteinander.

Vermeide Worte, die du selbst nicht hören magst.
22.06.2022 - Beginn 22:00

Ende: 23.06.2022 05:00

Kosten: € 5.00 vor 23 Uhr | danach € 8.00

Adresse
Harry Klein
Sonnenstraße 8
80331 München
Deutschland