04.02.2023
GEGEN Showcase w/ Flavia Laus, Esther Dune, Louis EMP, Alicea & Vital Electronica
GEGEN x Harry Klein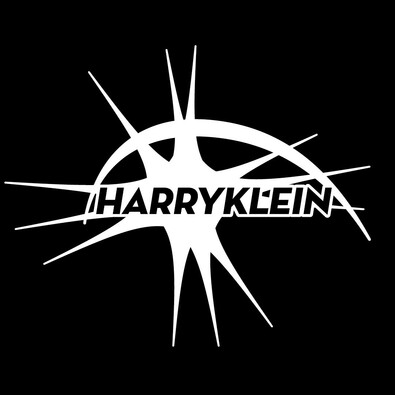 Harry Klein
Timetable (Music)
Timetable (Visuals)
22:00

Uhr Vital Electronica

(Harry Klein Visuals | he/him)
The famous queer party series GEGEN at Harry Klein! Be ready for an event beyond your imagination, dive into the dark side of ecstatic dance, atmospheric Techno and groovy House. Be there for a special gathering in Munich, the first of its kind! The event series is at home in Berlin's Revier Südost.
Künstler*innen
Flavia Laus
Flavia Laus is the resident Dj of Berlin's notorious queer party Gegen and the techno institution Tresor. Her sound serves the mental and hypnotic side of electronic music, well combined with stirring grooves and atmospheric sounds, allowing that perfect adrenaline combination between mind and body.
Esther Dune
Esther Dune's sound is characterised by the legacy of techno and (acid) house music. Growing up in The Netherlands shaped Esther's music as she absorbed the rich Dutch scene of the time. This has not gone unnoticed by the scene, also earning her residential DJ slots at the mighty Tresor, Gegen Berlin & Intergalactic FM.
Louis EMP
The evening will be rounded off by Louis EMP
Alicea
and Alicea, who will send you on a musical journey of a special kind.
Vital Electronica
NO SPACE FOR SEXISM, RACISM, HOMOPHOBIA, TRANSPHOBIA & VIOLENCE! HARRY KLEIN IS A SAFER SPACE FOR EVERYONE, PLEASE RESPECT THAT!
Awareness im Club bedeutet für uns:
Sei offen gegenüber deinen Mitmenschen.
Helfe, wenn dich jemand danach fragt.
Versuche dein Gegenüber zu verstehen.
Melde dich bei uns, wenn du dich unwohl fühlst.
Behandle deine Mitmenschen mit Respekt.
Frag nach, wenn etwas unklar ist.
Vertrauen ist die Basis für unser Miteinander.
Vermeide Worte, die du selbst nicht hören magst.
Einlassrecht vorbehalten.
04.02.2023 - Beginn 22:00

Ende: 05.02.2023 07:00

Kosten: € 10.00 VVK | € 13.00 Abendkasse

Adresse
Harry Klein
Sonnenstraße 8
80331 München
Deutschland