03.03.2023
Schabernack mit Beste Hira, Mathilda, Dennis Hennemann, MOMO, Subthiel & VJ Zava
Informal w/ Beste Hira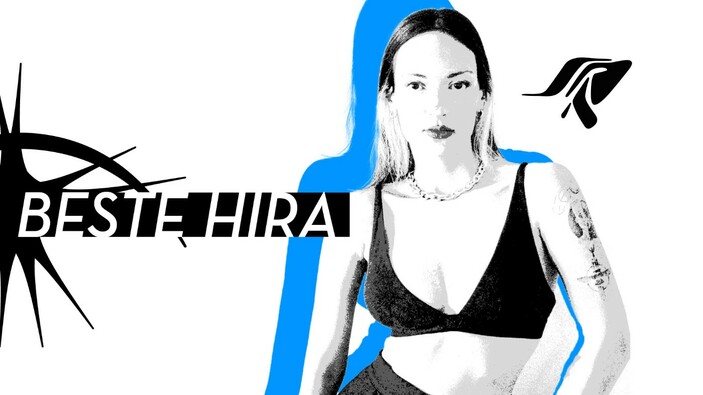 Harry Klein
Timetable (Music)
Timetable (Visuals)
22.00 Uhr Zava (Harry Klein Visuals | he/him)
This time the SNK collective takes over Harry Klein with their new event series 'Informal', which puts the focus on fast techno and trance grooves. See ya on the dancefloor!
Künstler*innen
Beste Hira
For this occasion, Orphic Resident Beste Hira from Amsterdam will join our Clubnight. She is going to prove why her sound is served at local top-notch events like Vault Sessions and well-known institutions like Berghain, RSO, and De School
Dennis Hennemann
MOMO
Subthiel
Besides our crew members Subthiel, MOMO, and Dennis Hennemann…
Mathilda
… we also invited Braunschweig based Mathilda for a promising closing
Zava
NO SPACE FOR SEXISM, RACISM, HOMOPHOBIA, TRANSPHOBIA & VIOLENCE! HARRY KLEIN IS A SAFER SPACE FOR EVERYONE, PLEASE RESPECT THAT!
Please, use the SafeNow App for your connection to the security at Harry Klein.
Awareness im Club bedeutet für uns:
Sei offen gegenüber deinen Mitmenschen.
Helfe, wenn dich jemand danach fragt.
Versuche dein Gegenüber zu verstehen.
Melde dich bei uns, wenn du dich unwohl fühlst.
Behandle deine Mitmenschen mit Respekt.
Frag nach, wenn etwas unklar ist.
Vertrauen ist die Basis für unser Miteinander.
Vermeide Worte, die du selbst nicht hören magst.
Einlassrecht vorbehalten.
03.03.2023 - Beginn 22:00

Ende: 04.03.2023 07:00

Kosten: € 10.00 VVK | € 13.00 Abendkasse

Adresse
Harry Klein
Sonnenstraße 8
80331 München
Deutschland