03.10.2020
All night long! Livestream
KAROTTE • AUTOPILOT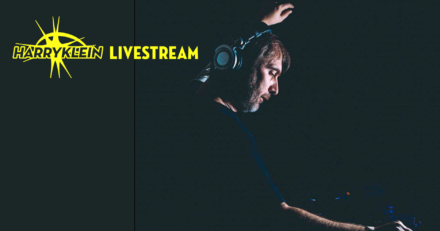 AUTOPILOT
***
Liebe Freund*innen, dear friends,
Seit über 20 Jahren eine wahrhafte Große hinter den Decks und seit mehreren Jahren bei uns zu Gast! Wer kennt sie nicht, die verschwitzten Clubnächte während seiner "All night long"-Sets. Wir freuen uns ihn wieder bei unserem Livestream dabei zu haben. Obacht, obacht Karotte kommt!
Künstler*innen des Livestreams / artists of the livestream:
Karotte (music)
Autopilot (visuals)
Livestream Unterstützung/Support findet ihr auf unserer Website
oder unter https://www.facebook.com/pg/harrykleinclub/shop/
Ein großer Dank geht an:
Special thanks to:
In München
Münchenhältzamm
Ferdinand Olszewsky (info @ streamedia . tv)
Pixolux
Magic-Medientechnik.de
& the artists* who support us unprecedentedly in this matter.
Tune in and stay healthy
PS: video content
https://www.facebook.com/pg/harrykleinclub/videos/
youtube.com/channel/UClvs0tjkJXaGwWhrqM1HFVA
03.10.2020 - Beginn 20:30

Ende: 04.10.2020 01:30

eintritt frei

Adresse
YouTube & Facebook
Sonnenstraße 8
80331 München
Deutschland