13.11.2021
Dance till 2 w/ Lilly Palmer
Lilly Palmer • Mari Kate • RMO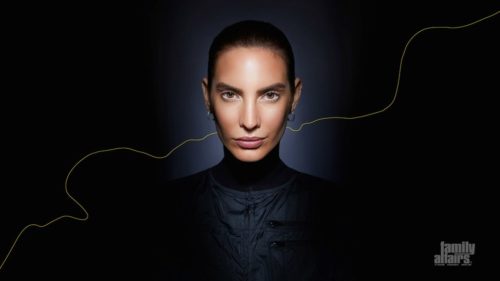 P

laytimes:
21.00 Uhr – 23.30 Uhr Mari Kate (Harry Klein/Electronic Monster)
23.30 Uhr – 02.00 Uhr Lilly Palmer (Drumcode/Spannung Rec.)
Visuals by RMO
Achtung: Tanzverbot ab 2 Uhr!
Lilly´s second gig at Harry Klein!
"Music is freedom..
… freedom to express, process and transform your emotions
while creating a bond with the audience.
For Lilly there's no better way to initiate this bond, than with sending her
audience on a musical journey with her DJ sets.
It's as simple as that, electronic music just has been her passion ever since.
Originally based in Zurich where Lilly spent a lot of time with the great and
flourishing underground scene, her devotion for
music got stronger and stronger which finally led her to the
decision to fully dive into the realm of the underground in 2015!
With powerful, impulsive tech and melancholic deep sounds,
intriguing melodies and electrifying basslines,
Lilly creates an unique and energetic vibe sending her audience straight to
outta space on a trip where return tickets are not needed anymore.
The massive feedback on her sets and the way she resonates
with the audience is causing a crazy demand for this one of a
kind and unique artist. Today she is living near to Amsterdam and experiences
her dream becoming reality.
As an international artist she is a regular guest in countries like
the Netherlands, Germany, Austria, Hungary, Israel, Lebanon,
Croatia, Switzerland, Belgium, Uk, Spain/Ibiza and India.
As authenticity and focus are two of her most appreciated
attributes it's needless to say, that she's full force ahead
working in the studio to create her own sounds.
There would be no real journey with Lilly, if she didn't present her emotions with
her own music and her first releases are already proving that she´s again on the
right way to the top!
Wir haben uns sehr viele Gedanken darüber gemacht, welche Hygiene-Maßnahmen wir treffen um dich und unser Personal am besten schützen können, denn der Club ist unser aller Safer-Space.
Unsere Hygiene-Maßnahmen*: (2G)
(for English, Francaise & Espanol, pls check harrykleinclub.de)
* Bitte stell dich mit OP-Maske & Abstand an (gilt für die Passage und bis zum Nachweis gegenüber der Secu)
* Du registrierst dich per Luca App oder per QR-Code (Smartphone).
* Wir akzeptieren ausschließlich digitale und gedruckte, europäische QR-CODES als Nachweis für deine vollständige Imfpung oder Genesung (gelbe Impfpässe reichen nicht)
* Bring einen amtlichen Ausweis mit (Perso, Reisepass oder Führerschein).
* Nach der Kontrolle darfst du dich im Club ohne Maske und ohne Abstand frei bewegen.
* Es gibt keine Ausnahmen. Kein PCR.
Warum 2G? Darüber haben wir sehr intensiv nachgedacht. Es gibt folgende entscheidende Gründe:
Wir möchten allen Feiernden im Club die größtmögliche Sicherheit bieten.
Unser Personal hat im Club sehr viele Kontakte und möchte ebenfalls sicherer sein.
Es gibt derzeit bekanntlich wenig Gastropersonal. Wir könnten es uns nicht leisten, dass Personal in Quarantäne geschickt wird. Dann müssten wir wieder schließen.
Das Risiko, dass sich Personen bei uns anstecken und dadurch einen schweren Krankheitsverlauf erleiden, vermindern wir durch 2G.
Und zuletzt sei uns erlaubt die Gefahr eines erneuten Lockdowns für den Club auf ein Minimum zu reduzieren.
Deshalb bitten wir euch um Verständnis für diese Einschränkungen.
Wie kannst du uns dabei unterstützen?
Bereite dich auf den Clubbesuch vor und hilf unserem Einlasspersonal, indem du deine Nachweise und QR-Codes bereit hältst. Hol dir ein Ticket im VVK. Bring etwas mehr Geduld mit, denn es wird einfach länger als bisher gewohnt dauern.
Wir freuen uns auf geile Musik und tanzfreudige Nächte mit dir!
13.11.2021 - Beginn 21:00

Ende: 14.11.2021 02:00

Kosten: VVK 12€/ Abendkasse 14€

Adresse
Harry Klein
Sonnenstraße 8
80331 München
Deutschland