15.05.2020
Harry Klein Residents Livestream
LILY LILLEMOR • MELLOWFLEX • SICOVAJA • STEFANIE RASCHKE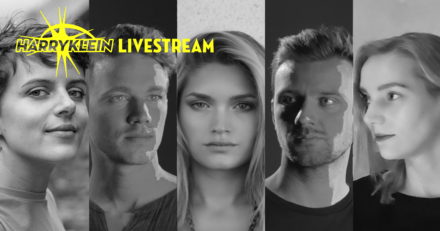 ***
Liebe Freunde, dear friends,
Einfach alles was gut ist kommt aus dem Harry Klein! (Spaß, gibt sicher irgendwo anders auch noch gute Musik…) Unsere Residents spielen auf!
Künstler*innen des Livestreams / artists of the livestream:
Lily Lillemor (music)
Mellowflex (music)
VJ Sicovaja (visuals)
Stefanie Raschke (music)
Livestream Unterstützung/Support findet ihr auf unserer Website
oder unter https://www.facebook.com/pg/harrykleinclub/shop/
Ein großer Dank geht an:
Special thanks to:
Ferdinand Olszewsky (info @ streamedia . tv)
Pixolux
Magic-Medientechnik.de
& the artists* who support us unprecedentedly in this matter.
Tune in and stay healthy
PS: video content
https://www.facebook.com/pg/harrykleinclub/videos/
twitch.tv/harrykleinclub
15.05.2020 - Beginn 19:30

Ende: 16.05.2020 00:30

eintritt frei

Adresse
Facebook & Twitch