02.10.2022
Melodiscape w/ Akhali, 22nd Sector, Geisterbahnschaffner, T A T A, Valour & VJ Vital Electronica
Melodicscape powered by Ravescape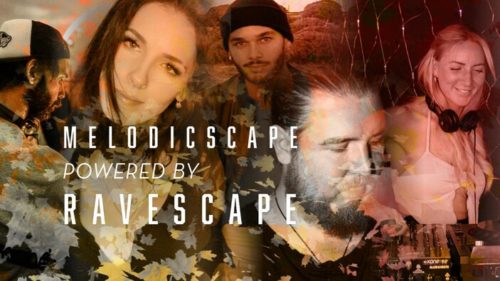 Harry Klein
Timetable (Music)
Timetable (Visuals)
22.00 Uhr Vital Electronica (Harry Klein Visuals | Munich | he/him)
Melodicscape ist eine neue Veranstaltungsreihe des Ravescape Kollektivs. Wir zelebrieren die Ursprünge und die Entwicklung der elektronischen Tanzmusik. Ravescape stand immer für die härtere Gangart an Techno. Wir werden nun etwas breiter und stellen dir mit Melodicscape unsere atmosphärische und melodische Interpretation vor. Natürlich wie immer in ausgesuchter und bester Qualität.
Künstler*innen
Akhali
Melodic Techno alias of Ravescape Resident SYNA
22nd Sector
Melodic Techno alias of Ravescape resident Roshan who is the booker and part of the organization team.
Geisterbahnschaffner
Geisterbahnschaffner aka D-Max [DE] was the founder of TechnoWirtschaft and is part of the Ravescape Kollektiv familly.
T A T A
T A T A is a FLINTA DJ newcomer of Munich who had her debut this year 2022. Before playing at events like Master Of Holes in Starnberg or LAS PALACE in Poland she got her first gigs in front of people at private parties. She is a member of Tamarrod Agency.
Valour
Founder of Rituals and eventmanager of mh5
Vital Electronica
Ab 2022 können wir im Club leider keine Dirndl und Lederhosen mehr akzeptieren. Unsere Erklärung findest du hier.
NO SPACE FOR SEXSIM, RACISM, HOMOPHOBIA, TRANSPHOBIA & VIOLENCE! HARRY KLEIN IS A SAFER SPACE FOR EVERYONE, PLEASE RESPECT THAT!
Awareness im Club bedeutet für uns:
Sei offen gegenüber deinen Mitmenschen.
Helfe, wenn dich jemand danach fragt.
Versuche dein Gegenüber zu verstehen.
Melde dich bei uns, wenn du dich unwohl fühlst.
Behandle deine Mitmenschen mit Respekt.
Frag nach, wenn etwas unklar ist.
Vertrauen ist die Basis für unser Miteinander.
Vermeide Worte, die du selbst nicht hören magst.
Einlassrecht vorbehalten.
02.10.2022 - Beginn 22:00

Ende: 03.10.2022 07:00

Kosten: € 8.00 VVK | € 10.00 Abendkasse

Adresse
Harry Klein
Sonnenstraße 8
80331 München
Deutschland