17.03.2023
Ritual:Digital mit DJ Sweet6Teen, HiHat, Inspektor Lenny, Tamara Wirth, Young Lyng & VJ Sicovaja
Ritual:Digital w/ DJ Sweet6teen & HiHat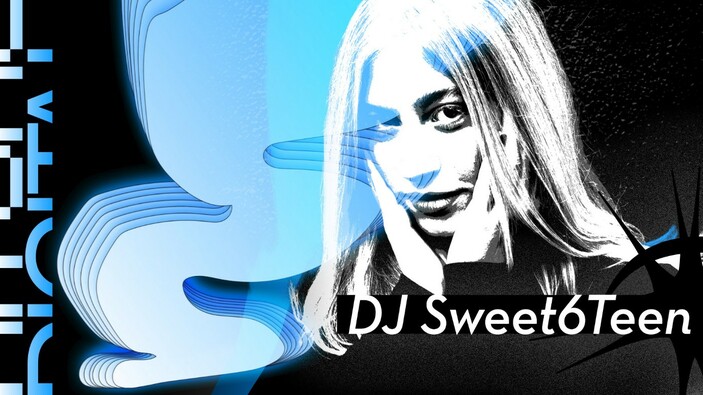 Harry Klein
Timetable (Music)
Timetable (Visuals)
22.00 Uhr VJ Sicovaja

(Harry Klein Visuals | she/her)

02.30

Uhr

Young Lyng (Studio Ugly | Stuttgart | he/him)
We are Ritual:Digital, a ritualistic get together for all different kinds of humans to get lost to rhythmical beats. Rave safe, no sexism, no racism, no homo or trans phobia – only sweat, good music and euphoria!
Künstler*innen
DJ Sweet6Teen
We are very excited to host a favorite of the Ritual:Digital family: DJ Sweeet6teen! With a deep passion for 90's UK rave music and anything emerging from that, Sweet6teen is keenly collecting rare and slept-on records, brings some oldskool flavour back on the dancefloors and possesses a wide knowledge that belies the relatively short period of DJing.

HiHat
Our second guest for the night is no other than one of the founders of Germany's hottest local crew, Phonovision: HiHat! Despite his young age, he's already a veteran of Cologne's scene. At first his distinctive way of DJ'ing was viewed critically, but now his style is being recognised in the Rhineland and beyond. With his unmistakable sense for trends and quality, he keeps discovering genres or tracks from the 90s and early 2000s that have been forgotten or previously underestimated.
Inspektor Lenny
Inspektor Lenny is back at Harry Klein for the first time this year and will serve you ravy House music from the 90s with hints of Trance, Acid and Breaks.
Tamara Wirth
Tamara Wirth will not be closing, but opening the night this time, so come early to see what she will bring to the decks. We can't wait to dance with all of you!
Young Lyng & VJ Sicovaja
The visuals will be a collaboration between two exciting visual artists, both a young gun and a Harry Klein regular: Young Lyng is one half of the Stuttgart-based student-initiated design-collective called »Studio Ugly« and will share the VJ desk with one of Harry Klein's most established visual artists, VJ Sicovaja!
NO SPACE FOR SEXISM, RACISM, HOMOPHOBIA, TRANSPHOBIA & VIOLENCE! HARRY KLEIN IS A SAFER SPACE FOR EVERYONE, PLEASE RESPECT THAT!
Please, use the SafeNow App for your connection to the security at Harry Klein. 
In order for all of us to have a good memory of the evening, do not hesitate to approach us / others / DJs / staff at the door or guests if you feel that, in whatever form, personal boundaries are being crossed by others. Stay aware and take care of yourself as well as others.
Awareness im Club bedeutet für uns:
Sei offen gegenüber deinen Mitmenschen.
Helfe, wenn dich jemand danach fragt.
Versuche dein Gegenüber zu verstehen.
Melde dich bei uns, wenn du dich unwohl fühlst.
Behandle deine Mitmenschen mit Respekt.
Frag nach, wenn etwas unklar ist.
Vertrauen ist die Basis für unser Miteinander.
Vermeide Worte, die du selbst nicht hören magst.
Einlassrecht vorbehalten.
17.03.2023 - Beginn 22:00

Ende: 18.03.2023 07:00

Kosten: € 10.00 VVK | € 13.00 Abendkasse

Adresse
Harry Klein
Sonnenstraße 8
80331 München
Deutschland