13.01.2023
Ritual:Digital w/ Gabrielle Kwarteng, Banali, Zizou, Tamara Wirth, Sicovaja & Young Lyng
Ritual:Digital w/ Gabrielle Kwarteng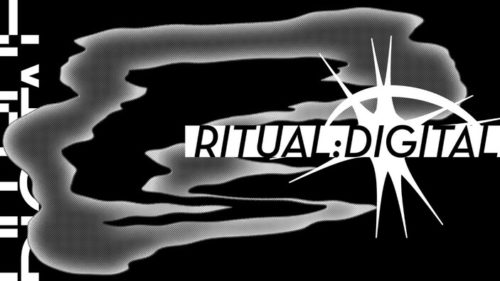 Harry Klein
Timetable (Music)
Timetable (Visuals)
22.00

Uhr VJ Sicovaja

(Harry Klein Visuals | she/her)

02.30

Uhr

Young Lyng (Studio Ugly | Stuttgart | he/him)
We are Ritual:Digital, a ritualistic get together for all different kinds of humans to get lost to rhythmical beats. Rave safe, no sexism, no racism, no homo or trans phobia – only sweat, good music and euphoria!
Künstler*innen
Gabrielle Kwarteng
We'll start 2023 in full force! Happy to host … the mighty Gabrielle Kwarteng. Listening to her, whether in a cavernous rave hall, a sweat-soaked underground club or making intimate selections on the radio, is an experience that feels at once familiar but always energizing. Kwarteng's diverse taste and open-mindedness lead first, allowing her to fluidly slip through a mix of heady 80s and 90s NY house, disco interpretations that traverse diaspora and eras, percussive passages alongside boldly broken beats and, as the lights get lower, an undeniable acid undercurrent. In an era of everything at once, Kwarteng weaves stories for the dancefloor that often look to the past, but always focus on possible futures.
Banali
Our boy Banali will be opening the night and with him, you never know what to expect musically – so come early!
Zizou
Zizou will kickstart the party with his ecstatic signature mix of Italo Disco and House before handing over the decks to the main act of the night
Tamara Wirth
Tamara Wirth will close the night with a euphoric and fast paced blend of 90s Rave, Hard House and techno gems.
Young Lyng
The visuals will be a collaboration between two exciting visual artists, both a young gun and a Harry Klein regular: Young Lyng is one half of the Stuttgart-based student-initiated design-collective called »Studio Ugly«
Sicovaja
and will share the VJ desk with one of Harry Klein's most established visual artists, VJ Sicovaja!
In order for all of us to have a good memory of the evening, do not hesitate to approach us / others / DJs / staff at the door or guests if you feel that, in whatever form, personal boundaries are being crossed by others. Stay aware and take care of yourself as well as others.
NO SPACE FOR SEXISM, RACISM, HOMOPHOBIA, TRANSPHOBIA & VIOLENCE! HARRY KLEIN IS A SAFER SPACE FOR EVERYONE, PLEASE RESPECT THAT!
Awareness im Club bedeutet für uns:
Sei offen gegenüber deinen Mitmenschen.
Helfe, wenn dich jemand danach fragt.
Versuche dein Gegenüber zu verstehen.
Melde dich bei uns, wenn du dich unwohl fühlst.
Behandle deine Mitmenschen mit Respekt.
Frag nach, wenn etwas unklar ist.
Vertrauen ist die Basis für unser Miteinander.
Vermeide Worte, die du selbst nicht hören magst.
Einlassrecht vorbehalten.
13.01.2023 - Beginn 22:00

Ende: 14.01.2023 07:00

Kosten: € 10.00 VVK | € 13.00 Abendkasse

Adresse
Harry Klein
Sonnenstraße 8
80331 München
Deutschland