17.05.2023
Garry Klein w/ Tanaya Twain, Maxim Terentieff, SILSAN, Lazykid, Leon Haller, Louis EMP, Natanael Megersa, Dean DeVille, Janisha Jones, M!CA, Mo & Sicovaja
SuperGarryKlein #wirmachenweiter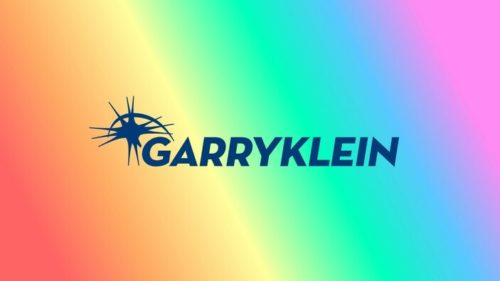 SuperGarryKlein
Timetable Music
Timetable Show
Timetable Visuals
Let us be queer, open minded, visible, peaceful and keep the gender equality. Garry Klein, the safer space for queer people in Munich.
Our high quality electronic music djs will satisfy your heart and soul. Feel the bass, dive into the live visuals and never miss the best drag queen or king midnight showtime.
At the Sépareé floor, you will dance to the hottest pop music.
Liebe Garry Klein Freund*in und Fan!
Dies ist unsere letzte queere Party im Harry Klein in der Sonnenstraße. Die Gerüchte über eine neue Location machen bereits die Runde und auch wenn das Harry Klein schließt, ist es uns ein Anliegen, diese queere Party weiterhin zu veranstalten. Du, unsere lieben Drags, die DJs, die VJs und wir lieben diesen Mittwoch und deshalb haben wir uns nach einer geeigneten Location umgesehen. Nach einer kurzen Erholungspause starten wir am 31. Mai in einem anderen Club. Die Rote Sonne ist seit Beginn freundschaftlich mit uns verbunden. Es wird ebenfalls zwei Areas geben. Wir ziehen also einfach um. Und das mit allen Künstler*innen, mit Personal und mit dir. #queeresonne
Künstler*innen
Tanaya Twain
Maxim Terentieff
SILSAN
Lazykid
Leon Haller
Louis EMP
Natanael Megersa
Dean Deville
Janisha Jones
M!CA
Mo
Sicovaja
NO SPACE FOR SEXISM, RACISM, HOMOPHOBIA, TRANSPHOBIA & VIOLENCE! HARRY KLEIN IS A SAFER SPACE FOR EVERYONE, PLEASE RESPECT THAT!
Please, use the SafeNow App for your connection to the security at Harry Klein.
Awareness im Club bedeutet für uns:
Sei offen gegenüber deinen Mitmenschen.
Helfe, wenn dich jemand danach fragt.
Versuche dein Gegenüber zu verstehen.
Melde dich bei uns, wenn du dich unwohl fühlst.
Behandle deine Mitmenschen mit Respekt.
Frag nach, wenn etwas unklar ist.
Vertrauen ist die Basis für unser Miteinander.
Vermeide Worte, die du selbst nicht hören magst.
Einlassrecht vorbehalten.
17.05.2023 - Beginn 22:00

Ende: 18.05.2023 07:00

Kosten: € 10.00 VVK | € 13.00 Abendkasse

Adresse
Harry Klein
Sonnenstraße 8
80331 München
Deutschland