27.01.2023
WUT mit DJ Aya, DJ Chichi, F.R.A.N., Zitrophren & TPS Nostromo
WUT Kollektiv w/ DJ Aya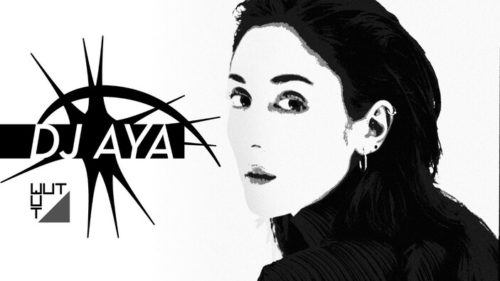 Harry Klein
Timetable (Music)
Timetable (Visuals)
22.00 Uhr TPS Nostromo

(Harry Klein Visuals | München | they/them)
We are WUT, a femtastic FLINTA* DJ collective, which supports female DJs in Munich. From Zurich to London to Berlin.
Künstler*innen
DJ Aya
DJ AYA is one of the most exciting personalities that can be read on various lineups since the last months. Not only in the famous HÖR bathroom, but also in her own radio show she is convincing with her distinctive sound full of trance, breaks, techno and electro.
DJ Chichi
We also have invited the talented DJ Chichi, who  follows a similar mission with her FLINTA* collective xcuse:u as  WUT: More FLINTA* behind the DJ booth! Her trancy sets are always on point!
Zitrophren
Be prepared for a wild evening with the two WUT residents Zitrophren
F.R.A.N.
and F.R.A.N., who will enchant you with Tech House and Techno
TPS Nostromo
NO SPACE FOR SEXISM, RACISM, HOMOPHOBIA, TRANSPHOBIA & VIOLENCE! HARRY KLEIN IS A SAFER SPACE FOR EVERYONE, PLEASE RESPECT THAT!
Awareness im Club bedeutet für uns:
Sei offen gegenüber deinen Mitmenschen.
Helfe, wenn dich jemand danach fragt.
Versuche dein Gegenüber zu verstehen.
Melde dich bei uns, wenn du dich unwohl fühlst.
Behandle deine Mitmenschen mit Respekt.
Frag nach, wenn etwas unklar ist.
Vertrauen ist die Basis für unser Miteinander.
Vermeide Worte, die du selbst nicht hören magst.
Einlassrecht vorbehalten.
27.01.2023 - Beginn 22:00

Ende: 28.01.2023 07:00

Kosten: € 10.00 VVK | € 13.00 Abendkasse

Adresse
Harry Klein
Sonnenstraße 8
80331 München
Deutschland