30.06.2022
Marry Klein Kulturdonnerstag / Talk & DJ-Set
Zukunftswerkstatt: Wie sieht ein perfekter Club aus?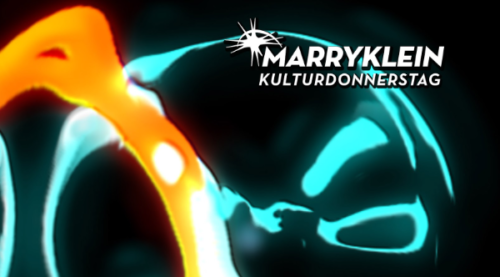 Speaker:
WUT Kollektiv
Moderation:
Lily Felixberger, Nadjia Mehraban, Kristina Woelfl
Beschreibung/Description:
Wie sieht ein perfekter Club aus? 
DEU:
Wie sieht der "perfekte" Club aus? Zusammen mit dir möchten wir ein Gedankenexperiment im Harry Klein starten und uns interaktiv einen perfekten Club "bauen". Was braucht es dafür? Was sollte auf keinen Fall vorkommen? Wie sollte das DJ Line Up aussehen? Wie der Club an sich? Gibt es bestimmte Merkmale, die sogar aus derzeitigen Clubs übernommen werden können?
Lasst uns zusammen eine Utopie bauen, wie ein sicherer Club gelingen kann, in dem sich Alle wohl fühlen.
Eine Zukunftswerkstatt zusammen mit dem feministischen WUT Kollektiv aus München 
Moderation: Lily Felixberger, Kristina Woelfl und Nadjia Mehraban 
ENG:
What does the "perfect" club look like? Together with the audience, we would like to start a thought experiment and interactively "build" a perfect club. What does it need? What should definitely not happen? What should the DJ line-up look like? What should the club itself look like? Are there certain characteristics that can even be adopted from current clubs?
Let's build a utopia together, how a safe club can succeed, where everyone feels comfortable.
Timetable:
20.00 Uhr Einlass
20:30 Uhr Zukunftswerkstatt – wir bauen uns einen perfekten Club 
22.00 Uhr DJ-Set: tba
24.00 Uhr: Ende
NO SPACE FOR SEXSIM, RACISM, HOMOPHOBIA, TRANSPHOBIA & VIOLENCE! HARRY KLEIN IS A SAFER SPACE FOR EVERYONE, PLEASE RESPECT THAT.
30.06.2022 - Einlass 20:00 Beginn 20:30

Ende: 30.06.2022 23:59

Kosten: € 5.00 Unkostenbeitrag

Adresse
Harry Klein
Sonnenstraße 8
80331 München
Deutschland