07.09.2022
Garry Klein mit Idun, SILSAN, Dean Deville & VJkET
Garry Klein #safetobequeer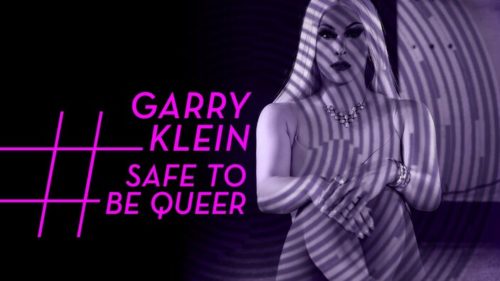 Garry Klein
Playlist
Music
22.00 Uhr

Idun (Garry Klein | Perras | Munich | he/him)

01.30

Uhr

SILSAN (Garry Klein | Munich | she/her)
Show
Visuals
22.00 Uhr VJkET (Kiev | Munich | she/her)
Garry Klein, the safer space for queer people in Munich!
Music: Techno & Pop. 
Künstler*innen
Idun
Schon in seiner Kindheit wurde Idun von den Punk- und Wave-Einflüssen seines Vaters maßgeblich geprägt und entdeckte seine Liebe zur Musik. Heute rangiert der junge Münchner DJ, Garry Klein Resident und Mitbegründer der frisch gebackenen Veranstaltungsreihe "PERRAS" mit seinem vielseitigen Track-Repertoire zwischen verschiedenen elektronischen Genres, wie House, Techno, IDM oder Breaks. Seine Sets sind dabei stets mit der Situation und der Energie des Publikums im Einklang – im Mittelpunkt seiner Musikauswahl stehen psychedelische Tanzfreude und Stiltreue mit dem Wissen um die Historie elektronischer Musik und dem Blick für ihre Zukunft.
SILSAN
SILSAN is a musician, DJ and producer from Munich/Germany.
As she started to produce her own tracks, the ambitious artist took over the Munich club scene in 2015. Since then, SILSAN has played behind the decks of various clubs and gained a reputation for her beatmatching skills, expertise in music and a natural feel for mixing.

Dean Deville
VJkET
Kateryna Pits [ VJkET ]  –  new media artist
Techno-visionary of new media art. She works with different formats of modern visual culture, from raves and A/V experiments to net art and architectural mapping. Her way of playing combines utopian and dystopian visions of our bright and ambiguous cybernetic tomorrow.
NO SPACE FOR SEXSIM, RACISM, HOMOPHOBIA, TRANSPHOBIA & VIOLENCE! HARRY KLEIN IS A SAFER SPACE FOR EVERYONE, PLEASE RESPECT THAT!
Sei offen gegenüber deinen Mitmenschen.

Helfe, wenn dich jemand danach fragt.

Versuche dein Gegenüber zu verstehen.

Melde dich bei uns, wenn du dich unwohl fühlst.

Behandle deine Mitmenschen mit Respekt.

Frag nach, wenn etwas unklar ist.

Vertrauen ist die Basis für unser Miteinander.

Vermeide Worte, die du selbst nicht hören magst.
Einlassrecht vorbehalten.
07.09.2022 - Beginn 22:00

Ende: 08.09.2022 05:00

Kosten: € 5.00 vor 23 Uhr | danach € 8.00

Adresse
Harry Klein
Sonnenstraße 8
80331 München
Deutschland