29.06.2022
Marry Klein Clubfestival w/ Mystery Affair, Noé, Gia Maria & Proximal
Garry Klein w/ Mystery Affair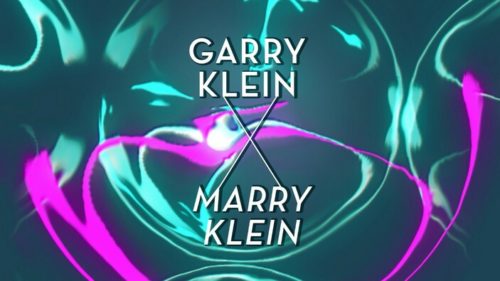 Playlist
Music
22.00 Uhr Noé (Garry Klein | she/her)

01.00

Uhr 

Mystery Affair (Monocero | she/her)
03:00 Uhr Gia Maria (gewaechshouse | she/her)
Show
Visuals
22.00

Uhr  Proximal (Harry Klein Visuals | she/her)
Künstler*innen
Mystery Affair
Mystery Affair ist eine vielseitige mexikanische DJ-Künstler*in, Produzent*in und Promoter*in. Zu ihren Erfolgen gehört die Gründung ihres eigenen Plattenlabels MONOCERO RECORDS. Ihre charakteristischen Hypnodance-Sets erkunden die Gassen von House, Nu Disco, Dark Disco und Techno und bringen den Dancefloor jedes Mal zum Kochen.
Mystery Affair is a versatile Mexican DJ artist, producer and promoter. Her successes include the creation of her own record label, MONOCERO RECORDS. Her signature Hypnodance sets explore the alleys of house, nu disco, dark disco, and techno, bringing the dancefloor to a boil every time.
Noé
Noè ist seit vielen Jahren fester Bestandteil der queeren Szene und liebevoll gehegter Resident im Garry Klein Team. Ihr Sound hat einen völlig eigenen, zeitlosen und treibenden Stil mit viel Leichtigkeit, der sich weder auf ein Genre noch auf eine bestimmte Ära reduzieren lässt. Adieu Tristesse.
Noè has been a fixture on the queer scene for many years and a lovingly cherished resident on the Garry Klein team. Her sound has a completely own, timeless and driving style with a lot of lightness, which can't be reduced to a genre or a certain era. Adieu Tristesse
Gia Maria
Gia Maria ist eine DJ aus München, seit mehreren Jahren in der Münchner Clubszene vertreten und spielt zusammen mit dem DJ Kollektiv gewaechshouse. Ihr Housy Sound schreit nach Feel-Good-Vibes: Eine Melange aus Disco, Deep & Chicago House sorgen für eine epische Stimme auf dem Dancefloor. Zur Peaktime gibt es nice Tech-House und Acid Nummern mit ordentlich mehr BPM.


Gia Maria is a DJ from Munich, present in the Munich club scene for several years and plays together with the DJ collective gewaechshouse. Her housy sound screams feel-good vibes: a melange of disco, deep & Chicago house provide an epic voice on the dancefloor. At peak time there are nice Tech-House and Acid numbers with a lot more BPM.
Pinay Colada
Proximal
Mit dem Kopf durch die Leinwand. Nicht nur bildlich gesprochen trifft das auf die schräge und quirlige Münchnerin zu. Inspiriert von den Klangimpulsen der Umgebung prügelt sie ihre Zuschauer gerne mal mit dem blinkenden Vorschlaghammer in ihre bizarren Videowelten oder lässt sie mit trippelnder Fragilität unweigerlich in selbige stürzen. 
With her brain through the screen. This is not only metaphorically true of the quirky and lively Munich-based artist. Inspired by the sound impulses of her surroundings, she likes to beat her viewers into her bizarre video worlds with a flashing sledgehammer or let them inevitably fall into them with tripping fragility. 
NO SPACE FOR SEXSIM, RACISM, HOMOPHOBIA, TRANSPHOBIA & VIOLENCE! HARRY KLEIN IS A SAFER SPACE FOR EVERYONE, PLEASE RESPECT THAT!
Sei offen gegenüber deinen Mitmenschen.

Helfe, wenn dich jemand danach fragt.

Versuche dein Gegenüber zu verstehen.

Melde dich bei uns, wenn du dich unwohl fühlst.

Behandle deine Mitmenschen mit Respekt.

Frag nach, wenn etwas unklar ist.

Vertrauen ist die Basis für unser Miteinander.

Vermeide Worte, die du selbst nicht hören magst.
29.06.2022 - Beginn 22:00

Ende: 30.06.2022 05:00

Kosten: € 5.00 vor 23 Uhr | danach € 8.00

Adresse
Harry Klein
Sonnenstraße 8
80331 München
Deutschland