02.07.2022
Harry Klein X Unmuted w/ Nina Hepburn, Danca, Adelante, Kovi & Sicovaja
Unmuted w/ Nina Hepburn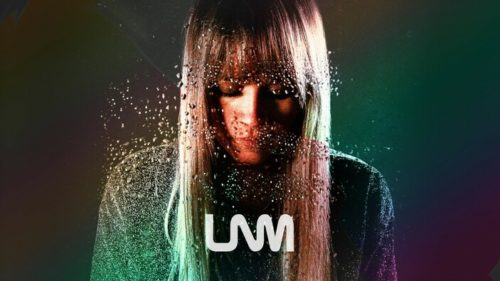 Harry Klein
Playlist
Visuals
22.00 Uhr Sicovaja (Harry Klein Visuals | she/her)
Künstler*innen
Nina Hepburn
Nina Hepburn is a Hamburg-based DJ, and music producer. She started djing in 2015 and began her journey with music production in 2017. Her sets are known for blending emotional and percussive sounds with rolling and powerful basslines, with a touch of disco synth vibes.
She released her first remix on the label Geistzeit in 2019 and is still working on her first EP which will be out in the beginning of 2022. Already 6 years of playing in clubs in Germany, her residency at Uebel & Gefaehrlich in Hamburg and playing at festivals like Deichbrand Festival, Habitat Festival, About You Pangea Festival and Indian Spirit Festival to name a few – Nina is writing her own story years after years.
Danca
Danca learned to play the piano in her early childhood. In her teenage years she started to compose her own music and since 2020 she fell in love with electronic music production and DJing. Danca tries to tell her story through her music, she carefully selects tracks for her Sets and likes to combine rhythmic baselines with emotional melodies. When listening to Dancas Sets you will feel the urge to dance and celebrate, but also to dream.
Adelante
Sandro and Sebastian, hustlin' since back in 1993 when they decided to join forces in order to fight off these bad guys at the school yard. 
Nowadays this ancient agreement is much more of a brotherly friendship and the mutual taste of deep melodic techno vibes, forming into the Munich-based DJ- and producer-Duo of "Adelante". With releases on labels such as Mono.Noise and Alpha Black, Adelante seeks to create their own musical interpretation of the long path they have accomplished together. Being co-founder of and resident at of the infamous unmuted event series at Harry Klein adds another very nice chapter to a book which is far away from being completed.
Kovi
Rumour has it that Kovi started DJing and producing electronic dance music at the tender age of just one year. Good things take time and so his efforts are already bearing fruit 35 years later: With releases on Frau Blau and Compost Records, Kovi sends musical love letters out into the universe. In addition to regular appearances as a co-host of "unmuted" parties at Harry Klein Club in his hometown Munich, Kovi also presented his unique taste in music in venues such as Bob Beaman, Bahnwärter Thiel or Sisyphos. Now listen to the music! I mean, if you want to. You don't have to, you know. But you might like it. I like it, but that's just my opinion. Of course not everybody will like it,but that's fine! Everybody's darling is everybody's fool, you know. It's all about the music though. By the way, are you still reading ? Well, I will keep on writing then, I guess. As long as someone is reading….Hey what is your favourite colour? Mine is blue….no, wait….purple! Yeah, purple is nice!
Sicovaja
If you're looking for a fixed point, you won't find one. VJ SicoVaja makes the images melt in the synapses like the celluloid of old film snippets.The student of ultrasound legend Highflyer now plays on international screens and LED walls in addition to her hometown of Munich. Slyly different is the motto, one looks for a predictable line in vain. Art – an expression of the eternal change of the present – old film sequences and color patterns of 2022.New is what you let go, behind it the night.
NO SPACE FOR SEXSIM, RACISM, HOMOPHOBIA, TRANSPHOBIA & VIOLENCE! HARRY KLEIN IS A SAFER SPACE FOR EVERYONE, PLEASE RESPECT THAT!
Sei offen gegenüber deinen Mitmenschen.

Helfe, wenn dich jemand danach fragt.

Versuche dein Gegenüber zu verstehen.

Melde dich bei uns, wenn du dich unwohl fühlst.

Behandle deine Mitmenschen mit Respekt.

Frag nach, wenn etwas unklar ist.

Vertrauen ist die Basis für unser Miteinander.

Vermeide Worte, die du selbst nicht hören magst.
Achtung! Ab und zu machen wir Videoaufnahmen im Harry Klein. Diese dienen nicht dazu Menschen zu kontrollieren, sondern es geht darum Künstler*innen aufzunehmen und dies danach zu veröffentlichen. Dies gilt vor allem für den Bereich des DJ & VJ Pult und somit auch für die vordere Reihe. Klicke hier um ein Beispiel zu sehen.
02.07.2022 - Beginn 22:00

Ende: 03.07.2022 07:00

Kosten: € 10.00 VVK | € 12.00 Abendkasse

Adresse
Harry Klein
Sonnenstraße 8
80331 München
Deutschland