24.06.2022
Marry Klein Clubfestival w/ Shubostar, isocialbutterflyy, Lily Lillemor, Rakäthe und VJ Mo
Marry Klein Clubnight w/ Shubostar & isocialbutterflyy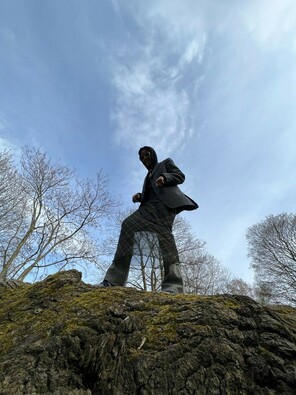 Playlist
Music Marry Klein Clubfestival 2022
Visuals
22.00

Uhr

Mo

 (Harry Klein Visuals | she/her)
Marry Klein Clubfestival 2022
Künstler*innen
Shubostar
Hailing from South Korea, Shubostar has been immersing herself in the evolving
underground scene of South Korea and Thailand and now in Mexico.
Her electric music taste spans various style but her music has a common theme of '
Cosmic'. It could be defined as her music style as Cosmic disco – A base of disco but with more techno elements. 2018, She decided to launch her own label 'uju Records' with Korean painter Daryung Kim, inviting her favorite artists in the genre.
isocialbutterflyy
isocialbutterflyy, costume designer and dj, based in Vienna founded POSSY in 2019 due to a lack of FLINTA* visibility in Hamburgs Club culture.
In her work, she is investigating on interdisciplinary and unknown images in sound, film and theatre.
Musicwise, spherical surfaces get mixed with housy and breaking beats and influences from diverse genres, such as jungle, rnb and trance
Lily Lillemor
Let the dance floor shake! Lily captivates her audience so that they can lose themselves in inspiring beats. Her fine feeling for the interplay of melodies and rhythms manages to glue the crowd to the dance floor.
Since 2017, she has been mixing dark disco, deep house, synth wave and EBM. In doing so, she is tech-savvy and challenges her audience with surprising twists in her set for personal growth. Each set is a little educational vacation on the dance floor.
Rakäthe
Rakäthe ist hausgemachte DJ vom Harry Klein. War sie zunächst dafür zuständig die Garderobe unter Kontrolle zu halten, tauschte sie die Kleiderbügel gegen die Turntables. Eine gute Entscheidung finden wir! Mittlerweile legt sie unter anderem regelmäßig bei Electronic Monster auf. Wie immer freuen wir uns, wenn sie mit ihrem magischen Auflegen für Rumore sorgt!
Rakäthe is the homemade DJ of Harry Klein. While she was initially responsible for keeping the wardrobe under control, she swapped the hangers for the turntables. A good decision we think! In the meantime she is a regular DJ at Electronic Monster. As always, we are happy when she creates rumor with her magical DJing!
Mo
Mo fliegt gerne quer durch ihren visuellen Tapeten mit ihrem Zauberbesen, tanzt mit der Musik in 4 Dimensionen und erweitert die Nacht ins Universum.
Mo likes to fly across her visual wallpaper with her magic broom, dance with the music in 4 dimensions and expand the night into the universe.
NO SPACE FOR SEXSIM, RACISM, HOMOPHOBIA, TRANSPHOBIA & VIOLENCE! HARRY KLEIN IS A SAFER SPACE FOR EVERYONE, PLEASE RESPECT THAT!
Sei offen gegenüber deinen Mitmenschen.

Helfe, wenn dich jemand danach fragt.

Versuche dein Gegenüber zu verstehen.

Melde dich bei uns, wenn du dich unwohl fühlst.

Behandle deine Mitmenschen mit Respekt.

Frag nach, wenn etwas unklar ist.

Vertrauen ist die Basis für unser Miteinander.

Vermeide Worte, die du selbst nicht hören magst.
24.06.2022 - Beginn 22:00

Ende: 25.06.2022 07:00

Kosten: € 10.00 VVK | € 12.00 Abendkasse

Adresse
Harry Klein
Sonnenstraße 8
80331 München
Deutschland