BUZZIKA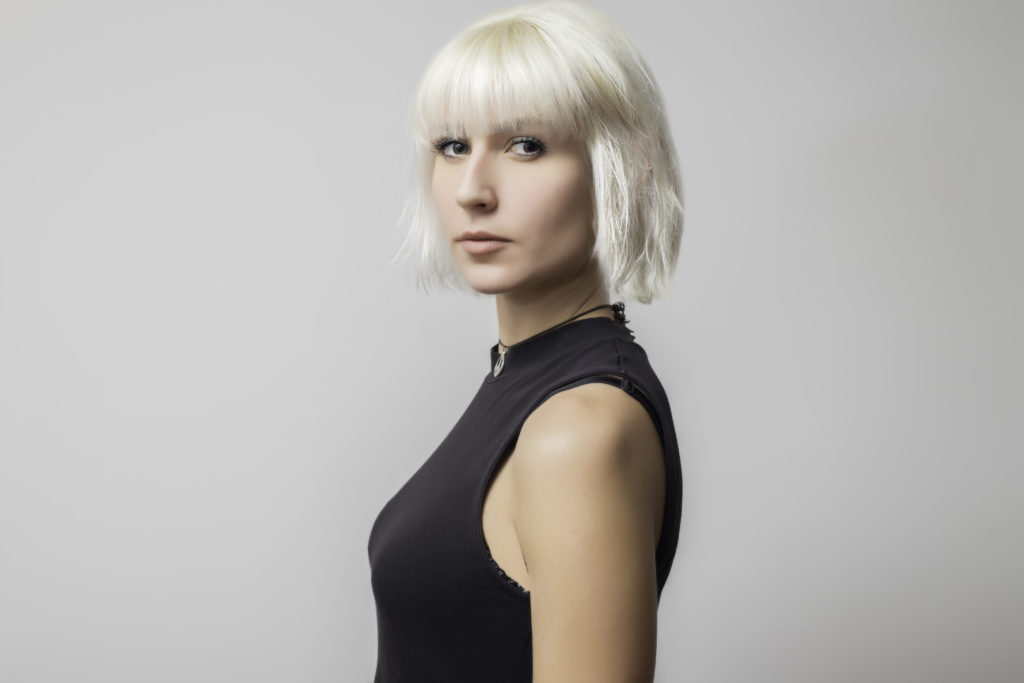 Buzzika entdeckte bereits früh ihre Leidenschaft für Musik. Für die gebürtige Münchnerin hat das Spielen von Instrumenten schon immer eine zentrale Rolle in ihrem Leben gespielt. Vor fast einem Jahrzehnt hat sie das Auflegen mit zwei Technics 1210ern im Alter von 15 Jahren begonnen.
Schon bald wurden Clubs für sie zu einem Ort, an dem sie mit Musik experimentieren kann und ihre Kreativität musikalisch auslebt. Mit viel Übung und Disziplin sowie zahlreichen Auftritten, hat sie es geschafft ihren eigenen Stil zu entwickeln.
Das Spielen von Vinyl wurde zu ihrer großen Leidenschaft. Das Verlangen die Menge mit ihrer Musik in Trance zu versetzen, lässt sie nicht mehr los. Der Stil der aufstrebenden Künstlerin lässt sich am besten als eine Mischung aus außergewöhnlichen Platten der vergangenen drei Jahrzehnte und modernen Tracks von House bis Techno beschreiben.
Spielerisch zieht Buzzika das Publikum mit ihrem sorgfältig ausgewählten Musikrepertoire und ihrer Ausstrahlung in den Bann. Ihre Sets weisen stets einen roten Faden auf, dessen konstantes Element ein stetiger Groove ist. Ob sie Warm-Up, Peak time oder Afterhour spielt, Buzzika schafft es die Menge mit dem richtigen Gespür für die passenden Tracks zu begeistern und eine einzigartige Atmosphäre zu schaffen. Ihr Musikgeschmack deckt eine Vielzahl von Genres im Bereich des Underground ab.
•••
Buzzika discovered her passion for music at an early age. Learning to play a variety of instruments growing up, it is safe to say that music has always been the central constant in her life. Nearly a decade ago Buzzika made her first attempts at the age of fifteen behind two Technics 1210 decks and a DJ mixer, which her brother left behind moving abroad. Clubs soon became her creative playground as a place to experiment with sounds until finally finding her very own style and groove. Digging records soon became a regular activity. Her desire to enchant and hypnotize crowds by spinning the 12-inch favorites has grown limitless, rewarding her ever since with a continuously increasing number of gigs at renowned clubs. The up-and-coming artist's style is best described as an inspirational blend of rare old vinyls and modern tracks, covering the entire range between house and techno. In a playful approach, Buzzika creates a magical repertoire of feelings with her musical selection that reproduces within the audience. Her DJ sets consist of upbeat slightly melodic grooves, sounding both distinctly ambitious and refreshing. Whether it is Warm-Up, Peak Time or Afterhour, Buzzika intuition for the crowd, setting and atmosphere continuously proves that she lives for their passion. Her taste in music is nowadays profoundly inspired by a broad range of artists, such as Alan Fitzpatrick, Anotr, Archie Hamilton, Bicep, Dennis Ferrer, Saoirse and Spektre amongst many.