06.08.2022
Kollektiv Bushbash mit Carl Sturm, Francesca, Benni Zimmer, ÄXOLOTL, Tanaya Twain, OR:KHAN und VJkET
Kollektiv Bushbash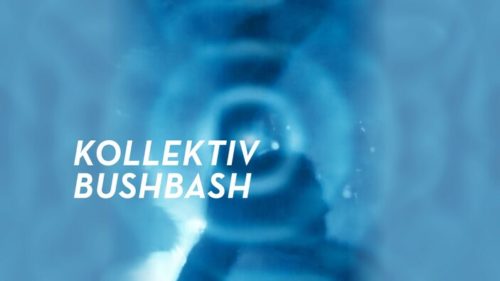 Harry Klein
Playlist
Visuals
 22.00 Uhr VJkET (Harry Klein Visuals | she/her)
Künstler*innen
Carl Sturm
Als Gründer des Kollektiv Bushbash und mit seiner langjährigen Raveerfahrung macht er nun mit zwei Drumpads und fünf Synthesizern die deutschen Dancefloors unsicher. Freut euch auf melodische Acidklänge unterstützt von einem treibenden Bass.
Francesca
Francesca is a Munich based DJ with a deep passion for dark and melodic sounds. As part of the Bushbash collective she organizes outdoor raves in the outskirts of Munich, Bavaria. Her trackrange spreads from downtempo over melodic techno to more driving beats, depending on set and setting.
ÄXOLOTL
An exotic salamander originally from Berlin now swimming around the Munich underground scene where she is part of the Bushbash Collective organizing rad revolutional outdoor raves and countless events. Therefore she has played at several well-known clubs and festivals such as Harry Klein, Bahnwärter Thiel, Wilde Möhre Festival, Midsommar Festival – just to name a few.
Dive deep into her aquarium full of Progressive Tech, Dark Disco and Indie Dance – deep and groovy.
Benni Zimmer
Tanaya Twain
Als Münchner Dj ist Tanaya Twain im Wut Kollektiv aktiv.  
Sie ist bekannt für ihren mystischen, dunklen und treibenden Sound, mit dem sie den Bushbash-Abend eröffnet.
OR:KHAN
VJkET
NO SPACE FOR SEXSIM, RACISM, HOMOPHOBIA, TRANSPHOBIA & VIOLENCE! HARRY KLEIN IS A SAFER SPACE FOR EVERYONE, PLEASE RESPECT THAT!
Sei offen gegenüber deinen Mitmenschen.

Helfe, wenn dich jemand danach fragt.

Versuche dein Gegenüber zu verstehen.

Melde dich bei uns, wenn du dich unwohl fühlst.

Behandle deine Mitmenschen mit Respekt.

Frag nach, wenn etwas unklar ist.

Vertrauen ist die Basis für unser Miteinander.

Vermeide Worte, die du selbst nicht hören magst.
Achtung! Ab und zu machen wir Videoaufnahmen im Harry Klein. Diese dienen nicht dazu Menschen zu kontrollieren, sondern es geht darum Künstler*innen aufzunehmen und dies danach zu veröffentlichen. Dies gilt vor allem für den Bereich des DJ & VJ Pult und somit auch für die vordere Reihe. Klicke hier um ein Beispiel zu sehen.
Einlassrecht vorbehalten.
06.08.2022 - Beginn 22:00

Ende: 07.08.2022 07:00

Kosten: € 10.00 VVK | € 12.00 Abendkasse

Adresse
Harry Klein
Sonnenstraße 8
80331 München
Deutschland