21.09.2022
Garry Klein mit Alicea, Lazykid, M!CA & Mo
Garry Klein #safetobequeer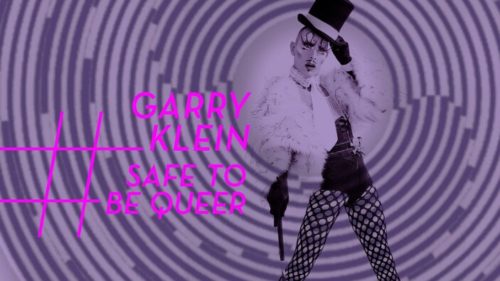 Garry Klein
Playlist
Music
22.00 Uhr

Alicea (Electronic Monster | Harry Klein | München| she/her | House/Techno)

01.30

Uhr

Lazykid (Garry Klein | TeamTURBO | München | he/him | MelodicTechno/Techno)
Show
00.00 Uhr 

M!CA

(Garry Klein | München | she/her)
Visuals
22.00 Uhr Mo (Harry Klein Visuals | Berlin | she/her)
Achtung! Keine Tracht im Club während des Oktoberfests
Garry Klein, the safer space for queer people in Munich!
Music: Techno & Pop. 
Künstler*innen
Alicea
Alicea ist nicht nur Münchens erste Bookerin und seit Mai ein fester Bestandteil der Harry Klein Familie, sondern auch als DJ mit vollem Herzen dabei. Von groovy Techno über House und melodischem Dub Techno bis hin zu düsterem, hypnotischen Techno hat sie ein großes Spektrum an Genres, die sie zu ihrer eigenen Klangwelt kombiniert, wobei sie stets auf Groove und Dynamik setzt. Jedes Mal ein bisschen anders, und doch mit ihrem einzigartigen, erkennbaren Sound!
Lazykid
Lazykid is a DJ and producer based in Munich, it took him years to produce his first track because of plain laziness. It was out of pure coincidence that he discovered his DJ skills, or better said: "He was too lazy to show up for it!"
As soon as he gets behind the decks, the laziness goes away, with his signature sound and contagious dance moves, he manages to fire up the dancefloor. His leverage: he is not just a good DJ but also an exceptional dancer, which means he knows exactly what to play to make you dance and dance till the early morning.
With his driving melodic techno, it'll get you in the perfect mood and accelerate your heartbeat with his peak time vibration. Which in the end, it requires all of your energy because the day after you will be just like him: Lazy.
M!CA
Mo
NO SPACE FOR SEXSIM, RACISM, HOMOPHOBIA, TRANSPHOBIA & VIOLENCE! HARRY KLEIN IS A SAFER SPACE FOR EVERYONE, PLEASE RESPECT THAT!
Sei offen gegenüber deinen Mitmenschen.

Helfe, wenn dich jemand danach fragt.

Versuche dein Gegenüber zu verstehen.

Melde dich bei uns, wenn du dich unwohl fühlst.

Behandle deine Mitmenschen mit Respekt.

Frag nach, wenn etwas unklar ist.

Vertrauen ist die Basis für unser Miteinander.

Vermeide Worte, die du selbst nicht hören magst.
Einlassrecht vorbehalten.
21.09.2022 - Beginn 22:00

Ende: 22.09.2022 05:00

Kosten: € 5.00 vor 23 Uhr | danach € 8.00

Adresse
Harry Klein
Sonnenstraße 8
80331 München
Deutschland