28.09.2022
Garry Klein mit Noé, SilSan, Janisha Jones & Doublevisions
Garry Klein #seeyouqueer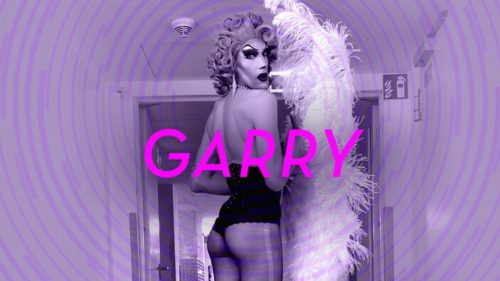 Garry Klein
Timetable Music
22.00 Uhr SilSan (Garry Klein | München | she/her | Melodic Techno)
01.30 Uhr Noé (Garry Klein | München | She/her | House)
Timetable Show
Timetable Visuals
22.00 Uhr Doublevisions (Harry Klein Visuals | Augsburg | he/him)
Garry Klein, the safer space for queer people in Munich!
Music: Techno & Pop. 
Künstler*innen
Noé
Noé ist seit vielen Jahren fester Bestandteil der queeren Szene und liebevoll gehegter Resident im Garry Klein Team. Ihr Sound bewegt sich vielseitig ohne Grenzen zwischen House, Techno, Disco und Italo. Adieu Tristesse.
SilSan
SILSAN is a musician, DJ and producer from Munich/Germany. As she started to produce her own tracks, the ambitious artist took over the Munich club scene in 2015. Since then, SILSAN has played behind the decks of various clubs and gained a reputation for her beatmatching skills, expertise in music and a natural feel for mixing.
Janisha Jones
Doublevisions
NO SPACE FOR SEXSIM, RACISM, HOMOPHOBIA, TRANSPHOBIA & VIOLENCE! HARRY KLEIN IS A SAFER SPACE FOR EVERYONE, PLEASE RESPECT THAT!
Awareness im Club bedeutet für uns:
Sei offen gegenüber deinen Mitmenschen.
Helfe, wenn dich jemand danach fragt.
Versuche dein Gegenüber zu verstehen.
Melde dich bei uns, wenn du dich unwohl fühlst.
Behandle deine Mitmenschen mit Respekt.
Frag nach, wenn etwas unklar ist.
Vertrauen ist die Basis für unser Miteinander.
Vermeide Worte, die du selbst nicht hören magst.
Einlassrecht vorbehalten.
28.09.2022 - Beginn 22:00

Ende: 29.09.2022 05:00

Kosten: € 5.00 vor 23 Uhr | danach € 8.00

Adresse
Harry Klein
Sonnenstraße 8
80331 München
Deutschland