23.07.2022
Ritual:Digital mit Tjade, Zizou, Inspektor Lenny, Tamara Wirth & VJ MO
Ritual:Digital w/ Tjade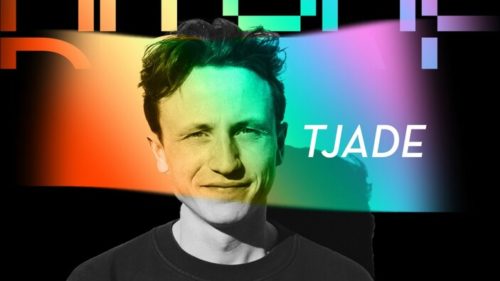 Harry Klein
Playlist
Visuals
We are Ritual:Digital, a ritualistic get together for all different kinds of humans to get lost to rhythmical beats. Rave safe, no sexism, no racism, no homo or trans phobia – only sweat, good music and euphoria!
In order for all of us to have a good memory of the evening, do not hesitate to approach us / others / DJs / staff at the door or guests if you feel that, in whatever form, personal boundaries are being crossed by others. Stay aware and take care of yourself as well as others.
Künstler*innen
Tjade
There are very few DJs who can light up a dancefloor with ecstatic energy and pure euphoria like Tjade! We've been wanting to invite him for quite a while so we couldn't be more excited that it finally worked out. Tjade's sound oscillates between Trance, Electro and Neo-Italo – to put it in his own words: High energy arpeggio vibes! His sets are a reminder that peak-time music doesn't have to be a monotonous techno set, but that it's smiles and unpretentious fun that belong on a dance floor. So put on some comfortable dancing shoes, cause you're gonna need them!
Zizou
Tjade is joined by your favorite Ritual:Digital Raving team: Zizou will warm up the floor with his signature mix of House, Italo and Balearic sounds.
Inspektor Lenny
 Handing over the decks to Inspektor Lenny who will serve you ravy House music from the 90s with hints of Trance, Acid, Arpeggiators and Breaks.
Tamara Wirth
Closing the night is Tamara Wirth with her very own selection of minimal, breaky and acid techno. We can't wait to dance with you!
NO SPACE FOR SEXSIM, RACISM, HOMOPHOBIA, TRANSPHOBIA & VIOLENCE! HARRY KLEIN IS A SAFER SPACE FOR EVERYONE, PLEASE RESPECT THAT!
Sei offen gegenüber deinen Mitmenschen.

Helfe, wenn dich jemand danach fragt.

Versuche dein Gegenüber zu verstehen.

Melde dich bei uns, wenn du dich unwohl fühlst.

Behandle deine Mitmenschen mit Respekt.

Frag nach, wenn etwas unklar ist.

Vertrauen ist die Basis für unser Miteinander.

Vermeide Worte, die du selbst nicht hören magst.
Achtung! Ab und zu machen wir Videoaufnahmen im Harry Klein. Diese dienen nicht dazu Menschen zu kontrollieren, sondern es geht darum Künstler*innen aufzunehmen und dies danach zu veröffentlichen. Dies gilt vor allem für den Bereich des DJ & VJ Pult und somit auch für die vordere Reihe. Klicke hier um ein Beispiel zu sehen.
23.07.2022 - Beginn 22:00

Ende: 24.07.2022 07:00

Kosten: € 10.00 VVK | € 12.00 Abendkasse

Adresse
Harry Klein
Sonnenstraße 8
80331 München
Deutschland