14.05.2022
Harry Klein Schabernack w/ Beatrice, DJ Handy, Dennis Hennemann, MOMO, Fivepreview und Sicovaja
Schabernack w/ Beatrice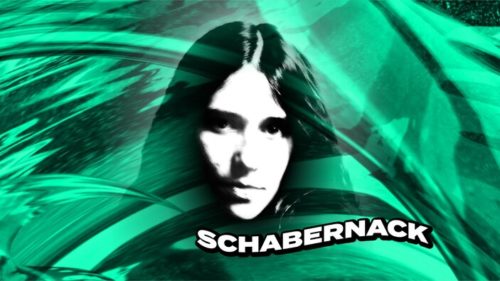 Playlist
Music
Visuals
22.00 Uhr Sicovaja (Harry Klein Visuals)
Groove Insurance is back for another takeover at Harry Klein!
This time we increased the beat rate and therefore brought Berlin based Beatrice on board.
Künstler*innen
Beatrice
As part of the Rawmantique crew from Dresden, the young Spanish artist is convincing with her fast, rhythmic but also oldschool and partly melodic touched techno grooves. After gigs for underground institutions like Room Trax and Antidote, she will now celebrate her Berghain debut in early may, before bringing her Grooves to us a week later. 
DJ Handy
Starting the night with grooves by talented DJ Handy. Born in Augsburg, she had her first experience with techno Music in the clubs of Augsburg and Munich. Now she is directed by the rhythmic structures of her Hometown Leipzig. She likes to bounce between groovy techno refined by a little trance.
Dennis Hennemann
With a preference for faster, often trancy and cosmic spiced sound he always follows a special thread and builds up a journey through driving grooves. His approach of blending together several influences, mainly from techno and trance but also house, allows him to play with the coherence that lies between darkness and euphoria.
MOMO & Fivepreview
MOMOs sets are usually characterized by groovy and driving techno. Diversity is provided by trance and electro elements. As a part of the SNK-Crew he regularly plays at venues in Munich. In his adopted hometown Leipzig, he also organizes parties with various collectives. 
Fivepreviews journey began a couple of years ago in the nightlife of Munich. In this time he constantly shaped his own understanding of techno and how it should be presented on the dance floor. Delivering groovy and wisely selected beats is his credo while playing.
Sicovaja
Sei offen gegenüber deinen Mitmenschen.
Helfe, wenn dich jemand danach fragt.
Versuche dein Gegenüber zu verstehen.
Melde dich bei uns, wenn du dich unwohl fühlst.
Behandle deine Mitmenschen mit Respekt.
Frag nach, wenn etwas unklar ist.
Vertrauen ist die Basis für unser Miteinander.
Vermeide Worte, die du selbst nicht hören magst.
Achtung! Ab und zu machen wir Videoaufnahmen im Club. Diese dienen nicht dazu Menschen zu kontrollieren, sondern es geht darum Künstler*innen aufzunehmen und dies danach zu veröffentlichen. Dies gilt vor allem für den Bereich des DJ & VJ Pult und somit auch für die vordere Reihe. Klicke hier um ein Beispiel zu sehen.
14.05.2022 - Beginn 22:00

Ende: 15.05.2022 07:00

Kosten: € 10.00 VVK | € 12.00 Abendkasse

Adresse
Harry Klein
Sonnenstraße 8
80331 München
Deutschland